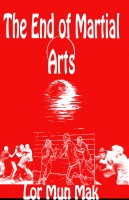 The End of Martial Arts
by

Lor Mun Mak
Here is a book that will challenge your fighting knowledge and make your defence skills more complete when fighting off multiple attackers. The question is, are you ready?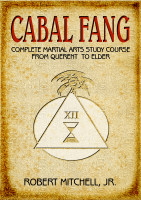 Cabal Fang: Complete Martial Arts Study Course from Querent to Elder
by

Robert Mitchell, Jr
Fully illustrated and truly complete! At over 120,000 words -- that's 300+ pages -- this massive volume contains everything you need to start learning the world's most innovative, transformative, and unique martial art. The drills alone -- over 100 of them! -- are worth the price of admission. Cabal Fang is "full context martial arts" -- a modern temple martial art for a new age.
Related Categories