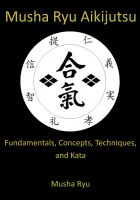 Musha Ryu Aikijutsu
The complete Musha Ryu Aikijutsu manual including the core teachings of the art. The principles, concepts, techniques, and kata of this system are presented in written descriptions along with hundreds of photographs to aide in understanding of this art form.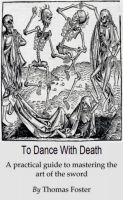 To Dance With Death (A Practical Guide To Mastering The Art Of The Sword)
This is an instructional manual on the proper use of the sword. You will learn everything you need to know about the swords use within these pages. This book is not written to be a philosophical work, it teaches the use of the sword as weapon, for killing other men, it's that simple. The gifts one gains from the swords use only come from learning it authentically, and that is what I teach.