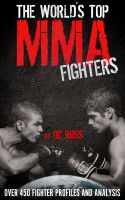 The World's Top MMA Fighters: Over 450 Fighter Profiles and Analysis
"The World's Top MMA Fighters" is the most in-depth book ever written in MMA history with over 900 pages of content dedicated to MMA's biggest stars. Over 450 fighters from the UFC, Strikeforce, Bellator, and the independent circuit are profiled with analysis. "The World's Top MMA Fighters" is quite simply the one and only essential guide for today's MMA world. Pick up your copy today.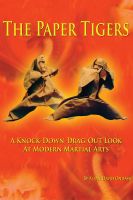 The Paper Tigers
The Paper Tigers is the "Hell's Kitchen" of martial arts. It peers into the deepest corners of martial adeptness with microscopic precision in a gallant effort to expose many fraudulent practitioners and counterfeit claims.