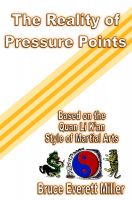 The Reality of Pressure Points
by

Bruce Everett Miller
Bruce Everett Miller is experienced in Chinese and Western medical practices and is the chief instructor of the Quan Li K'an style of martial arts. This short eBook discusses Pressure Points and if there is indeed something there that works for self-defense.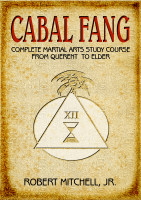 Cabal Fang: Complete Martial Arts Study Course from Querent to Elder
by

Robert Mitchell, Jr
Fully illustrated and truly complete! At over 120,000 words -- that's 300+ pages -- this massive volume contains everything you need to start learning the world's most innovative, transformative, and unique martial art. The drills alone -- over 100 of them! -- are worth the price of admission. Cabal Fang is "full context martial arts" -- a modern temple martial art for a new age.
Related Categories