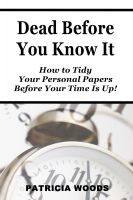 Dead Before You Know It
This book is a common sense, practical and easy-to-do solution to a problem. Before you die, you must find, gather, sort and file your important papers in one place. Keep your family happy and praising your name by organizing the stuff of your life into a system that is easily accessible and user-friendly, so the family can take care of all those papers after you are gone.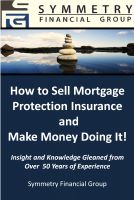 Symmetry Financial Group: How to Sell Mortgage Protection Insurance and Make Money Doing It!
Looking for information on how to sell mortgage protection insurance? Symmetry Financial Group specializes in selling mortgage protection insurance in Asheville, NC. This ebook was created to provide insurance agents with a culmination of insight and knowledge into achieving financial success in the mortgage protection business – gleaned from over 50 years of real world experience in the industry.