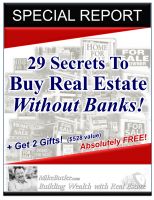 29 Secrets to Buy Real Estate Without Banks!
by

Mike Butler
This 19 page Special Report reveals secrets from an expert investor who has purchased hundreds of properties and has never gone to a bank to buy any of them. Simple, practical, methods you can use on any kind of real estate. Plus two free gifts. You get the simple "Follow Up System" and the marketing machine to drive motivated sellers to you 24-7 ($528 value) absolutely free. Get your report now.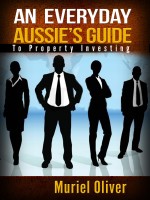 An Everyday Aussie's Guide to Property Investing
by

Muriel Oliver
This book has been written to fill the gap of "Australian Property Investing 101". I have aimed to put together a summary of basic property investment principles from both the point of view of a financial professional as well as incorporating experience from client experiences and what we personally have learned in building our own property investment portfolio.
Related Categories