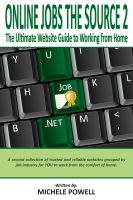 The Ultimate Guide to Working from Home - Free Mini Edition!
(5.00 from 1 review)
Sample edition of 10 legitimate and validated work from home companies that can be accessed and applied for online. Includes company websites along with additional pertinent information (salary, tech requirements, etc)on each company that a job seeker would need to work at home.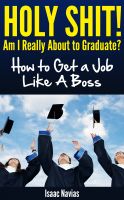 Holy Shit! Am I Really About to Graduate? How to Get a Job Like A Boss
(5.00 from 1 review)
Want to make sure you secure a high paying job in your field before you leave college? Are you frustrated by the lack of call backs from all your submitted applications? Do you want to learn the inside strategies for securing a job in a book that won't bore the shit out of you?