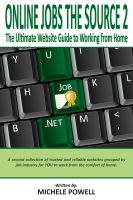 The Ultimate Guide to Working from Home - Free Mini Edition!
(5.00 from 1 review)
Sample edition of 10 legitimate and validated work from home companies that can be accessed and applied for online. Includes company websites along with additional pertinent information (salary, tech requirements, etc)on each company that a job seeker would need to work at home.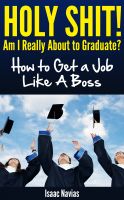 Holy Shit! Am I Really About to Graduate? How to Get a Job Like A Boss
(5.00 from 1 review)
You've entered the "real world" and need a job. Now what? The old school methods for getting employed are ineffective and are a draining waste of time. It doesn't have to be that way. With the right knowledge, you can get hired with less work and far more fun. Through humorous real stories and no nonsense action steps, How To Get a Job Like a Boss shows you how to get a job, like a boss.