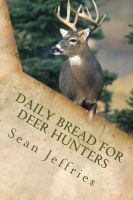 Daily Bread for Deer Hunters
by

Sean Jeffries
In the second book in the "Hunting for the Heart of God" series, Sean Jeffries has written a devotional that has an entry for each book of the Bible. This book explores the sixty-six chapters of the Bible from the eyes of a sportsman and provides the reader with thought questions to help him discover how these themes apply to his own life, both as a hunter and a man of God.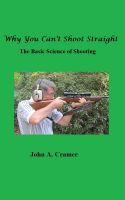 Why You Can't Shoot Straight: The Basic Science of Shooting
by

John Cramer
Beginning with the most basic science, that gravity means you can never shoot straight, this book clearly and carefully explains the physical science behind all aspects of shooting. First it covers the basics of projectile motion, air resistance effects and the impact of rotational. It then moves to advanced and applied science topics like recoil control and optics of sighting and scopes.
Related Categories