Johnny Silk Stockings Guistra Brooklyn Longshoreman and Laundry Racketeer
by

Robert Grey Reynolds, Jr
Johnny Silk Stockings Guistra's attempt to muscle in on the laundry racket led to his arrest for extortion and cost him his life. Guistra branched into the laundry racket months before he was murdered in an East Side tenement. With two accomplices Johnny wanted laundry owners to pay union dues of $5 for each employee on their payroll. Guistra's slaying was one of 4 in New York within a few days.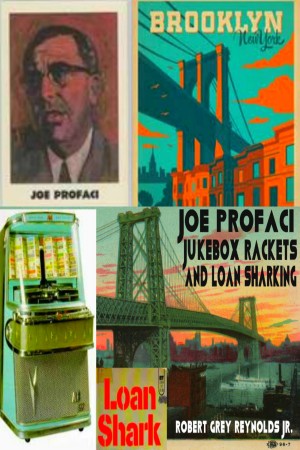 Joe Profaci Jukebox Rackets And Loan Sharking
by

Robert Grey Reynolds, Jr
Joe Profaci died a natural death in 1962 of cancer. By 1950 he was a wealthy man with homes in Brooklyn and New Jersey. He headed a number of so called legitimate businesses in addition to his involvement in racketeering and loaning money at usurious rates. As my ebook explains the failure of Congress to pass a bill enabled gangsters in America to delay deportation by the justice dept. officials.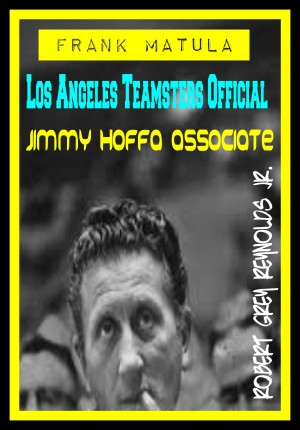 Frank Matula Los Angeles Teamsters Official Jimmy Hoffa Associate
by

Robert Grey Reynolds, Jr
Los Angeles Teamster Frank Matula was one of many unsavory associates of International Brotherhood of Teamsters President Jimmy Hoffa. During the U.S. Senate Rackets Committee hearings in 1957 details of Hoffa's corrupt friends and colleagues came to light. Among the most prominent was a relationship with garment industry hoodlum John "Johnny Dio" Dioguardi. Hoffa and Dio organized paper unions.
Related Categories