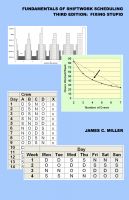 Fundamentals of Shiftwork Scheduling, 3rd Edition: Fixing Stupid
by

James C. Miller
This book is for shiftwork schedulers and for teams involved in fatigue risk management systems (FRMS) for 24/7 operations. The book covers shift lengths from four to 24 hours, and numbers of crews from one to five. Shift plan examples include 4-, 6-, 8- 12- and 24-hour shift lengths, split-crew plans, a plan for part-time workers, and eight-plus-twelve-hour shift length combination plans.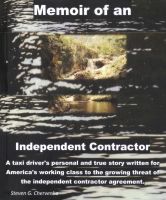 Memoir of an Independent Contractor
by

Steven Chervenka, Sr
The true story from the death of my parents to being a parent and supporting myself with an "independent contractor agreement". Everything in between is a cause and effect of decisions abetted by emotional scars and exploitation in the workforce. While telling my story, I am astonished at how my work experiences and personal battles play out in a supernatural way. I hope someone is inspired.
Related Categories