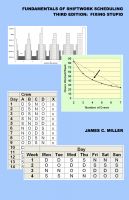 Fundamentals of Shiftwork Scheduling, 3rd Edition: Fixing Stupid
by

James C. Miller
This book is for shiftwork schedulers and for teams involved in fatigue risk management systems (FRMS) for 24/7 operations. The book covers shift lengths from four to 24 hours, and numbers of crews from one to five. Shift plan examples include 4-, 6-, 8- 12- and 24-hour shift lengths, split-crew plans, a plan for part-time workers, and eight-plus-twelve-hour shift length combination plans.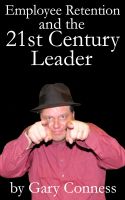 Employee Retention and the 21st Century Leader
by

Gary Conness
Does your business have a problem with retention? Learn how to be a 21st Century Leader to fix the problem. Each chapter is short and to the point; giving real life examples of how to be a great leader. Also included are exercises to help you along your way to being not just a good manager, but an amazing leader.
Related Categories