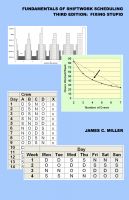 Fundamentals of Shiftwork Scheduling, 3rd Edition: Fixing Stupid
by

James C. Miller
This book is for shiftwork schedulers and for teams involved in fatigue risk management systems (FRMS) for 24/7 operations. The book covers shift lengths from four to 24 hours, and numbers of crews from one to five. Shift plan examples include 4-, 6-, 8- 12- and 24-hour shift lengths, split-crew plans, a plan for part-time workers, and eight-plus-twelve-hour shift length combination plans.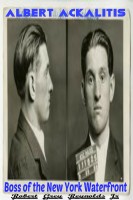 Albert Ackalitis Boss of the New York Waterfront
by

Robert Grey Reynolds, Jr
Albert Ackalitis spent fourteen years in Dannemora Prison before he began his rise to power on the New York waterfront. Earlier he was a charter member of the notorious Arsenal gang that pulled robberies in New York City and New Jersey. As a hiring boss on the docks he was trusted because he exerted control and knew how to get things done. Of Lithuanian descent he was born in Pennsylvania.
Related Categories