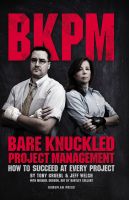 Bare Knuckled Project Management: How to Succeed at Every Project
by

Tony Gruebl
(5.00 from 1 review)
As many as 70% of projects fail, costing billions of dollars. You've hired certified project managers and implemented project management techniques, and yet you still don't have the success you need. You need a Bare-Knuckled Project Manager, someone not afraid to ruffle a few feathers, make hard decisions, and speak key truths to people who don't always want to hear bad news.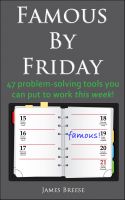 Famous By Friday
by

James Breese
(4.00 from 1 review)
Just graduated from school? Just entering the job market? Or maybe you've finally found a position where you REALLY want to succeed? Wish you had some magic way to maximize your performance out there in the competitive world? In this little book, you will find the business world's 47 most useful problem-solving techniques, and you can easily put them to use this week!
Related Categories