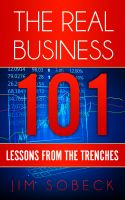 The Real Business 101: Lessons From the Trenches
by

Jim Sobeck
(5.00 from 7 reviews)
The Real Business 101:Lessons From the Trenches is a collection of business tips from a serial entrepreneur covering all phases of running a business. These tips are based on a successful 40 year career running several types of businesses from start-ups to turnarounds to growing an already successful business. Tips include hiring, firing, doing acquisitions, sales, marketing, and much more.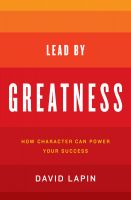 Lead by Greatness
by

David Lapin
(5.00 from 1 review)
Lead By Greatness, by leadership consultant, rabbi, and speaker, David Lapin, reveals a new leadership philosophy by which his international clients have built unrivaled economic growth. He identifies eight key character traits that leaders must cultivate to transform their organizations and usher in a new era of growth, innovation, and a competitive advantage that cannot be imitated.
Related Categories