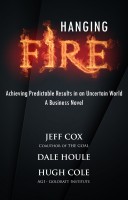 Hanging Fire
by

Dale Houle
A senior manager battles her own colleagues in a keenly competitive business – and discovers how to achieve predictable results in a world filled with uncertainty and unknowns.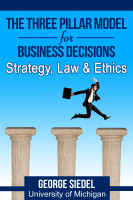 The Three Pillar Model for Business Decisions: Strategy, Law and Ethics
by

George J. Siedel
This book will show you how to use an expanded version of the decision-making model taught in the leadership course for Harvard MBA students. Based on a Strategy Pillar, a Law Pillar, and an Ethics Pillar—the three key pillars of decision making in business and in life—the model enables you to achieve the twin goals that lead to business success: managing risk and creating value.
Related Categories