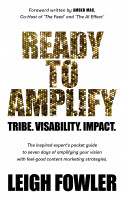 Ready to Amplify
by

Leigh Fowler
The inspired expert's pocket guide to seven days of how strategies and systems that will help you position yourself as the go-to expert that you are, step into a bigger spotlight and make a bigger impact with feel-good content marketing strategies that convert followers into buyers.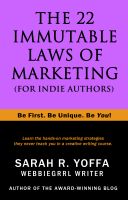 The 22 Immutable Laws of Marketing (for Indie Authors)
by

Sarah R. Yoffa
(5.00 from 2 reviews)
In The 22 Immutable Laws of Marketing (for Indie Authors), Sarah R. Yoffa adapts marketing strategies from automobiles and breakfast cereals to the unique challenges of the Indie Author in the Digital Publishing Industry. This book reworks the classic concepts introduced in the 1990s by Al Ries in his book of a similar title but these immutable laws are specifically tailored to Indie Authors.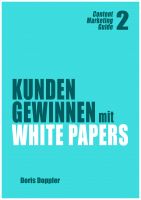 Kunden gewinnen mit White Papers (Content Marketing Guide 2)
by

Doris Doppler
Sie wollen mit White Papers neue Kunden gewinnen? Sie möchten mit Expertenwissen punkten? Und damit wichtige Entscheidungsträger überzeugen? - Wie das geht, erfahren Sie in diesem praxisnahen Ratgeber. Sie erhalten eine kompakte und leicht verständliche Anleitung fürs Planen, Schreiben und Vermarkten von White Papers.