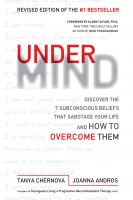 UnderMind: Discover the 7 Subconscious Beliefs that Sabotage Your Life and How to Overcome Them
Seven destructive beliefs are quietly living and breathing in the subconscious minds of billions. With UnderMind's groundbreaking methods for revelation and reprogramming, self-sabotaging beliefs that have existed for decades can be dissolved in only hours. Financial abundance, meaningful relationships, and more are possible when you take control of your subconscious, and stop living UnderMind.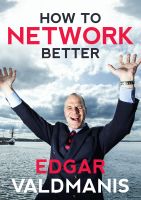 How to Network Better
(5.00 from 1 review)
How to Network Better is aimed at all those that realize there are business benefits to be gained from active networking, but don´t know exactly how to do this in a planned, professional way. The book takes you all the way from "unconsciously unprofessional" to "consciously professional". Each chapter finishes with concrete tips/ tasks on "how to". By applying these you are bound to see results.