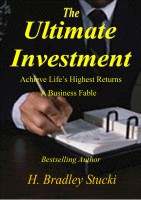 The Ultimate Investment; Achieve Lifes Highest Returns; A Business Fable
(5.00 from 2 reviews)
"Refreshing, entertaining, and a tad bit suspenseful" J. Tate "The best investment of 2011. Find a comfortable spot in the house and discover your life." Jeff Chen An Advisor to Millionaires Reveals a Secret Investment They All Make. It's The Ultimate Investment; the simplest investment you can make that determines the outcome of your entire life. Discover it now!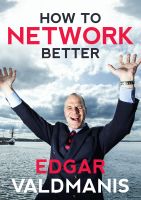 How to Network Better
(5.00 from 1 review)
How to Network Better is aimed at all those that realize there are business benefits to be gained from active networking, but don´t know exactly how to do this in a planned, professional way. The book takes you all the way from "unconsciously unprofessional" to "consciously professional". Each chapter finishes with concrete tips/ tasks on "how to". By applying these you are bound to see results.