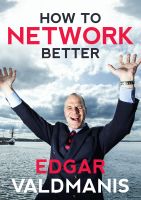 How to Network Better
by

Edgar Valdmanis
(5.00 from 1 review)
How to Network Better is aimed at all those that realize there are business benefits to be gained from active networking, but don´t know exactly how to do this in a planned, professional way. The book takes you all the way from "unconsciously unprofessional" to "consciously professional". Each chapter finishes with concrete tips/ tasks on "how to". By applying these you are bound to see results.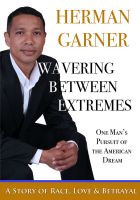 Wavering Between Extremes
by

Herman Garner III
(4.67 from 3 reviews)
Herman's memoir explores the reasons why so many diversity candidates have a difficult time assimilating into mainstream American culture. His special circumstances add value to the discussion. In particular, he has an MBA and was arrested for a drug offense while in law school.