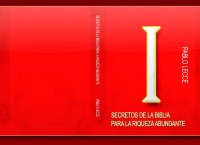 Secretos de la Biblia para la Riqueza Abundante
by

Pablo Antonio Lecce, Sr
Gracias a los Comentarios de Importantes personalidades del Mundo de los Negocios, desde Jim Rohn hasta Donald Trump, desde Dale Carnegie hasta Anthony Robbins me dí cuenta de que la Biblia es uno de los Libros de referencia más Importantes para muchos Millonarios y Multimillonarios que generalmente extraen valiosas ideas de allí para crear sus Inmensas Fortunas.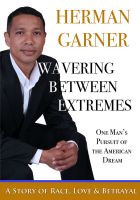 Wavering Between Extremes
by

Herman Garner III
(4.67 from 3 reviews)
Herman's memoir explores the reasons why so many diversity candidates have a difficult time assimilating into mainstream American culture. His special circumstances add value to the discussion. In particular, he has an MBA and was arrested for a drug offense while in law school.
Related Categories