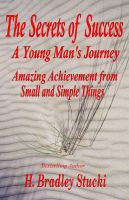 The Secrets of Success; a Young Man's Journey, Amazing Achievement from Small and Simple Things
Young Joshua left the only security he'd ever known to traverse the desert and persuade the Merchant Prince Jairus to teach him his Secrets of Success. What Joshua learns is a bit of a shock. What he gains is beyond his wildest dreams. In the spirit of Paulo Coelho's "The Alchemist," the Secrets of Success are taught in a compelling story that enriches the mind and warms the heart.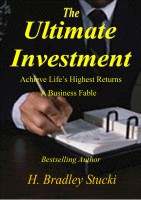 The Ultimate Investment; Achieve Lifes Highest Returns; A Business Fable
(5.00 from 2 reviews)
"Refreshing, entertaining, and a tad bit suspenseful" J. Tate "The best investment of 2011. Find a comfortable spot in the house and discover your life." Jeff Chen An Advisor to Millionaires Reveals a Secret Investment They All Make. It's The Ultimate Investment; the simplest investment you can make that determines the outcome of your entire life. Discover it now!