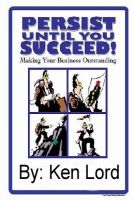 Persist Until You Succeed
by

Ken Lord
How easy it is to just give up when the going gets rough! This book provides guidance to some who are so easily discouraged trying to find a way to energize and achieve a dream in a home-based business. The book's message will cause you to examine yourself, determine why you do as you do and what can to improve it. Perhaps we can arrive at a formula for your success.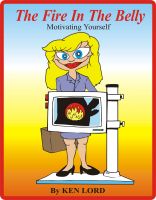 The Book with the Catchy Title (Fire in the Belly)
by

Ken Lord
What makes a person successful? Lineage? Luck? Location? Success involves change, improvement. You must find ways to improve skills, develop your mind, and seek the satisfaction of your ambitions. This book will help you acquire the fire in the belly to pick a direction, marshal the resources, and build your success with PASSION, the one thing that will make it possible.