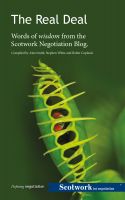 The Real Deal. Words of Wisdom from the Scotwork Negotiation Blog
Why you should lose some business? What surprises and street parties teach us about negotiating? When is a negotiation not a negotiation? What drinking guidance and bad proposals have in common? Is $1.76 million a good price for a fish? Scotwork, the world's number one negotiation consultancy, takes a creative look at what the real world teaches us about the skill of negotiation.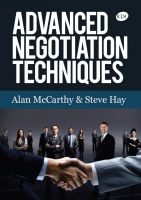 Advanced Negotiation Techniques
With a winning combination of practical experience and good research, this book gives you a series of tools, techniques and real life examples to help you achieve your negotiation objectives continually and assuredly. For 25 years across 30 countries plus 20 of the American states, the Resource Development Centre has helped thousands of people to conduct successful negotiations of every type.