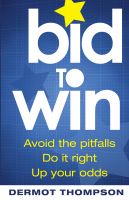 Bid to Win
Learn how bids are really evaluated, from the viewpoint of a 25-year practitioner in the public and private procurement of professional services contracts. Learn how evaluators search for meaning and look for capability. Winning bids demonstrate rather than assert competence and give confidence to clients. In this book you will learn how to avoid the common pitfalls and up your odds for success!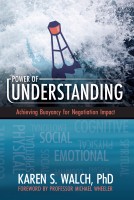 Power of Understanding: Achieving Buoyancy for Negotiation Impact
Through the Power of Understanding, this book will show you how to optimize your negotiation outcomes by first finding integration and balance in the five human dimensions—thinking, feeling, behaving, performing, and believing. When you find this equilibrium, you achieve clair-buoyance(TM). When operating from the place of clair-buoyance, you will, quite simply, get more of what you want.