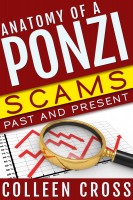 Anatomy of a Ponzi: Scams Past and Present
by

Colleen Cross
(5.00 from 1 review)
Bernard Madoff, Tom Petters and others amassed fortunes in massive Ponzi schemes, ruining unsuspecting investors, unaware their investments were connected to these criminals. The biggest Ponzi scheme of all time is about to collapse. Find out exactly where and when, and how to escape the carnage.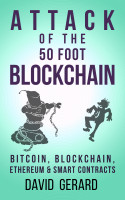 Attack of the 50 Foot Blockchain: Bitcoin, Blockchain, Ethereum & Smart Contracts
by

David Gerard
(4.50 from 2 reviews)
The origins and history of Bitcoin to the present day, the other cryptocurrencies it spawned including Ethereum, the ICO craze and the 2017 crypto bubble, and the attempts to apply blockchains and smart contracts to business. Plus a case study on blockchains in the music industry. Bitcoin and blockchains are not a technology story, but a psychology story.
Related Categories