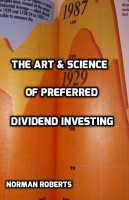 The Art & Science Of Preferred Dividend Investing
by

Norman Roberts
(4.83 from 12 reviews)
This book details my history, education and growth as a preferred investor and the lessons I learned along the way. I want to share that knowledge by introducing you to this effective, profitable, and safe way to invest in preferred equities.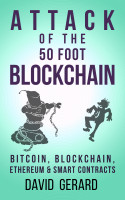 Attack of the 50 Foot Blockchain: Bitcoin, Blockchain, Ethereum & Smart Contracts
by

David Gerard
(4.50 from 2 reviews)
The origins and history of Bitcoin to the present day, the other cryptocurrencies it spawned including Ethereum, the ICO craze and the 2017 crypto bubble, and the attempts to apply blockchains and smart contracts to business. Plus a case study on blockchains in the music industry. Bitcoin and blockchains are not a technology story, but a psychology story.