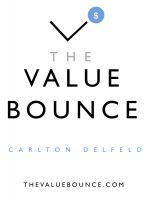 The Value Bounce: Discovering Hidden Value
Everything you need to be a successful investor you can learn from bouncing a ball. Forbes columnist Carl Delfeld reveals the "bounce blueprint" that simply explains how to catch stocks as they are coming off a bottom. This is the same technique used by tycoons to build their fortunes. The book contains fascinating easy-to-read articles with dozens of "bounce trade" ideas for your portfolio.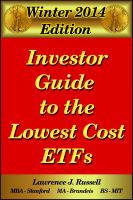 Investor Guide to the Lowest Cost ETFs
Winter 2014 Edition (updated January 2014) This book is for self-directed investors who want to identify quickly the lowest cost ETFs. The core of this book provides tables that list the lowest cost index ETFs, grouped by asset classes. This book will also help you to understand important issues associated with efficient ETF trading and optimal personal portfolio management.