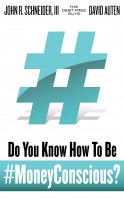 Do You Know How to be #MoneyConscious?
by

The Debt Free Guys
Do You Know How to Be #MoneyConscious? is the Debt Free Guys' second eBook in the #MoneyConscious Series. With this book David Auten and John Schneider open up the #MoneyConscious philosophy. Auten and Schneider believe every person has the potential to be rich, enjoy life and not worry about money. In order to achieve these, you must Be #MoneyConscious. This eBook will get you started.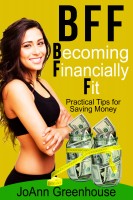 BFF--Becoming Financially Fit--Practical Tips For Saving Money
by

JoAnn Greenhouse
This step-by step guide is filled with practical tips on how you can begin saving money.JoAnn has blended her passion for saving money and keeping physically fit to show you that you too can live a healthy financial fit life. Today is the day for you to stop blaming yourself if you have not been able to save money; no one has ever taught you how. Learn easy tips for saving money.
Related Categories