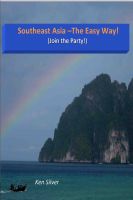 Southeast Asia -the Easy Way!
by

Ken Silver
(5.00 from 2 reviews)
Join the Southeast Asia Party! Wondering why everybody raves about traveling Southeast Asia? Thailand, Cambodia, Laos, Vietnam, Malaysia, the Philippines, and more! This is a new kind of guidebook! Get up to speed on the how why and where of fun travel in "the last best cheapest most welcoming places in the world"! Check the table of contents! Short, funny, highly informative essays all and how!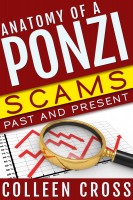 Anatomy of a Ponzi: Scams Past and Present
by

Colleen Cross
(5.00 from 1 review)
Bernard Madoff, Tom Petters and others amassed fortunes in massive Ponzi schemes, ruining unsuspecting investors, unaware their investments were connected to these criminals. The biggest Ponzi scheme of all time is about to collapse. Find out exactly where and when, and how to escape the carnage.
Related Categories