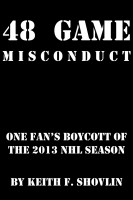 48 Game Misconduct
by

Keith F. Shovlin
After three work stoppages in 20 years one hockey fan had enough! His love of the game called to him but he stood in protest of the shortened 2013 NHL season.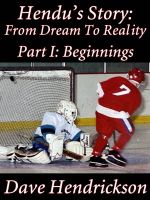 Hendu's Story: From Dream To Reality Part I: Beginnings
by

David H. Hendrickson
How did the kid who was always falling down achieve his dreams of playing college hockey? Dave Hendrickson's cult classic tells it all: part memoir, part roadmap of how to achieve a dream, and part story of a father's love for his son. Hendu's Story follows the little kid with the big heart through all the tough decisions. This selection includes Part I: Beginnings.