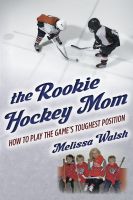 The Rookie Hockey Mom: How to Play the Game's Toughest Position
by

Melissa Walsh
In The Rookie Hockey Mom, veteran hockey mom Melissa Walsh, the mother of four hockey players and a recreational player herself, takes mothers by the glove through every aspect of the youth hockey journey. Loaded with the wisdom that only a real hockey mom can offer, The Rookie Hockey Mom is a must for hockey-crazy families and the women who drive them everywhere.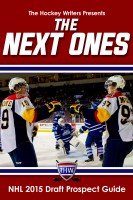 The Next Ones: NHL 2015 Draft Prospect Guide
by

Ross Bonander
Making the most of their own viewings of these prospects coupled with the experience and acumen of several of the game's most respected amateur scouts, The Hockey Writers present the NHL 2015 Draft Prospect Guide, an extremely affordable and very convenient way for hockey fans to quickly learn more about the players drafted by their favorite teams in late June.