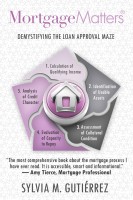 Mortgage Matters
by

Sylvia M. Gutiérrez
Mortgage industry insider and residential loan officer, Sylvia M. Gutiérrez shares her insight and walks the reader through a step-by-step process of home financing. Gutiérrez provides a short history of mortgage banking, addresses the effects of financial reform, details documentation standards to avoid delays, and shows the reader how to obtain the most competitive terms on their loan request.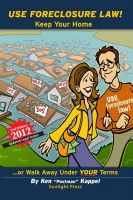 Use Foreclosure Law: Second Edition 2012
by

Ken Kappel
Mortgage or foreclosure issues? Underwater and trapped? Seeking a Short Sale? Seeking a loan modification, but,are stymied by the loan servicer? This book, combined with our blog, will give you the information and knowledge to protect and defend your family and your home by using the law to Confront Fraudulent Home Loans and obtain your intended outcome.
Related Categories