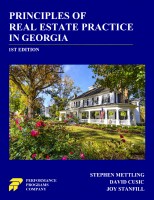 Principles of Real Estate Practice in Georgia
by

Stephen Mettling

,

David Cusic

, &

Joy Stanfill
Principles of Real Estate Practice in Georgia contains the essentials of the national and Georgia real estate law, principles, and practices necessary for basic competence as a real estate professional and as mandated by Georgia license law. It is based on our highly successful and popular national publication, Principles of Real Estate Practice, which is in use in real estate schools nationwide.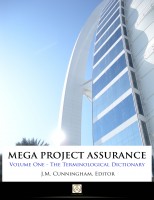 Mega Project Assurance - Volume One - The Terminological Dictionary
by

J.M. Cunningham
The Mega Project Assurance Series provides effective tools, guidance and instruction for professional accounting, audit, construction, design, engineering, finance, infrastructure, legal, project management and operations practitioners. Volume One addresses the terminology used throughout the Mega Project Assurance Series and is a useful reference for practicing professionals and students.