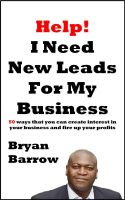 Help! I Need More Leads For My Business
(4.00 from 1 review)
The toughest part of winning any business isn't marketing, it isn't delivery, and it isn't after sales follow-up. It's finding new prospects. In this 50 page booklet you will learn how to get leads for your small business without cold calling, without spending a fortune and without alienating your family, friends and neighbours (Booklet: 14,500 words.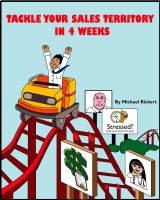 Tackle Your Sales Territory in 4 Weeks
(5.00 from 1 review)
Finally someone writes a sales book to help you organize and manage your territory. New and experienced reps will benefit from the tips and suggestions in this book. This book does not tell you how to close. Instead, you will get advice on how to tackle your daily tasks and divide your territory to improve efficiency and lessen anxiety. Written by a medical sales rep, the tips can be used by all.