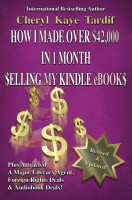 How I Made Over $42,000 in 1 Month Selling My Kindle eBooks
by

Cheryl Kaye Tardif
UPDATED: 20/11/13 - NEW COVER! NOW CONTAINS OVER 130 LINKS TO SITES THAT WILL PROMOTE YOUR FREE EBOOK. #1 Marketing book specifically designed for Amazon's KDP Select program! "Not only did I earn over $42,000 in ebook sales, I am now represented by Trident Media, and Amazon Publishing has offered me various promos plus translation deals and audiobooks. The key is to DO these steps, not read them.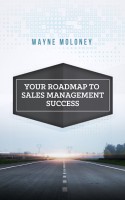 Your Roadmap to Sales Management Success
by

Wayne Moloney
(5.00 from 3 reviews)
Your Roadmap to Sales Management Success takes you on an invigorating learning journey through the 10 essential roles where high performance sales managers excel. With more than three decades of experience in sales, marketing and business development, Wayne Moloney acts as a trusted mentor guiding you to take the steps required to reap fantastic rewards from a career in sales management.