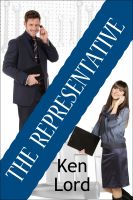 The Representative
by

Ken Lord
I wrote this as an Avon Sales Leader. Could I help young women too shy to sell? Show them the way to success? I had written THE AVON BUSINESS FOR NEWBIES, and found it insufficient. So this is a narrative business course to take any person gently, help to overcome fears, and turn him or her toward success. Audrey Tibbetts made that journey with me; it applies to those in business for themselves.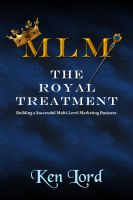 MLM: The Royal Treatment
by

Ken Lord
This is an extensive and comprehensive course in doing MLM the RIGHT way. It does not suggest a lead to quick riches; it leads to success. The author took what he learned in building a very large MLM business and shared it here. Caution: this isn't eight quick ways to make a million dollars. It is solid instruction for the new businessperson to establish, develop, and operate a viable business.