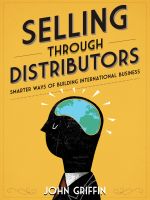 Selling Through Distributors
by

John Griffin
Selling Through Distributors teaches the facts of life in finding effective distributors and managing them for superior results. The lessons and methods apply equally to domestic distributor networks as to international. The book is a hard-hitting pragmatic analysis in choosing and managing middlemen anywhere on the planet.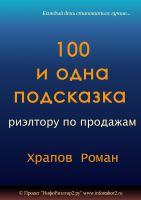 100 и одна подсказка риэлтору по продажам
by

Roman Khrapov
Если чему –то учиться, то у человека, который постоянно «в теме», который знает как на самом деле все работает. Это книга, написанная практикующим частным риэлтором, ведущим тренером проектов по недвижимости. В издании приводится 101 подсказка риэлтору по продажам, которые направлены на различные области деятельности и жизни агента по недвижимости. Читайте и у вас все получится!
Related Categories