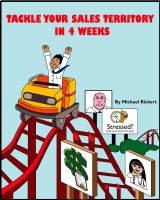 Tackle Your Sales Territory in 4 Weeks
(5.00 from 1 review)
Finally someone writes a sales book to help you organize and manage your territory. New and experienced reps will benefit from the tips and suggestions in this book. This book does not tell you how to close. Instead, you will get advice on how to tackle your daily tasks and divide your territory to improve efficiency and lessen anxiety. Written by a medical sales rep, the tips can be used by all.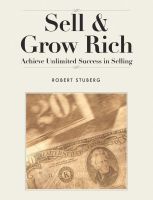 Sell and Grow Rich
(5.00 from 1 review)
Selling is the world's highest paid profession. Unfortunately, there are millions of salespeople that don't make much money. How can that be? It's simple really. Here are the two steps for failing in the world of sales: 1. Don't learn the rules of selling. 2. Don't practice the rules of selling. This book will give you the tools you need to "Sell and Grow Rich."