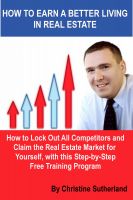 How to Earn a Better Living in Real Estate
by

Christine Sutherland
This is not a book which tells real estate agents how to do their job - there is plenty of training available which already does that. This book has a laser focus on showing agents how to use very different and easy strategies to get many more referrals, and many more listings, in a way that eliminates competition, no matter how entrenched they may be in the market. Free online and live support.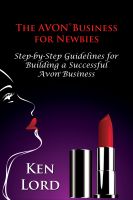 The Avon Business for Newbies
by

Ken Lord
Inner Circle member Ken Lord spent 18 successful years with Avon. This book presents these topics: recruiting, tools, incentives, attitudes, locating customers, cold calling, focused sales, overcoming fear, selling vs. order taking, motivation, questioning techniques, pricing and sales strategies, objections, service, customer perspectives, and building a large business. He did it. You can too.