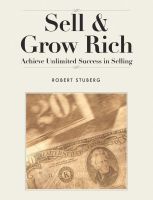 Sell and Grow Rich
(5.00 from 1 review)
Selling is the world's highest paid profession. Unfortunately, there are millions of salespeople that don't make much money. How can that be? It's simple really. Here are the two steps for failing in the world of sales: 1. Don't learn the rules of selling. 2. Don't practice the rules of selling. This book will give you the tools you need to "Sell and Grow Rich."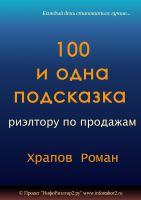 100 и одна подсказка риэлтору по продажам
Если чему –то учиться, то у человека, который постоянно «в теме», который знает как на самом деле все работает. Это книга, написанная практикующим частным риэлтором, ведущим тренером проектов по недвижимости. В издании приводится 101 подсказка риэлтору по продажам, которые направлены на различные области деятельности и жизни агента по недвижимости. Читайте и у вас все получится!