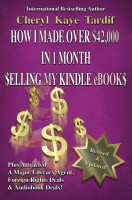 How I Made Over $42,000 in 1 Month Selling My Kindle eBooks
by

Cheryl Kaye Tardif
UPDATED: 20/11/13 - NEW COVER! NOW CONTAINS OVER 130 LINKS TO SITES THAT WILL PROMOTE YOUR FREE EBOOK. #1 Marketing book specifically designed for Amazon's KDP Select program! "Not only did I earn over $42,000 in ebook sales, I am now represented by Trident Media, and Amazon Publishing has offered me various promos plus translation deals and audiobooks. The key is to DO these steps, not read them.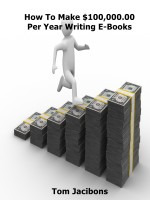 How to Make $100,000.00 Per Year Writing E-books
by

Tom Jacibons
Tom teaches the reader how to make $100,000.00 per year just by writing E-books from home. Tom gives the reader a quick 6 step process for creating and publishing an E-book that is sure to make money and sell lots of copies. Tom will talk about how picking the right title for your book is the most important decision you will make when publishing E-Books. Tom will give title ideas in this book.
Related Categories