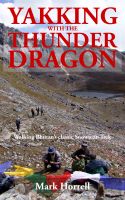 Yakking with the Thunder Dragon: Walking Bhutan's Epic Snowman Trek
by

Mark Horrell
More people have climbed Everest than completed the Snowman Trek. Mark Horrell sets out to walk the famous long-distance trail in the magical Himalayan kingdom of Bhutan, where economic welfare is measured not in Gross Domestic Product, but a commodity known as Gross National Happiness. Along the way he encounters feisty yaks and dramatic mountain landscapes. This is his travel diary.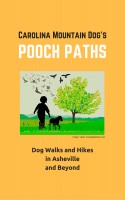 Pooch Paths: Dog Walks and Hikes in Asheville and Beyond
by

Barry Silverstein
Looking for dog walks and hikes in and around Asheville, NC? Then "Pooch Paths" is for you! This handy eBook offers descriptions, links, directions, and even insider tips for more than thirty dog walks and hikes. You'll find useful information about Asheville greenways, Bent Creek Forest trails, Blue Ridge Parkway trails, DuPont State Forest, Pisgah National Forest, and much more.
Related Categories