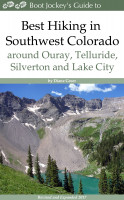 Best Hiking in Southwest Colorado around Ouray, Telluride, Silverton and Lake City
by

Diane Greer
An opinionated guide to the best hikes in the San Juan Mountains in southwestern Colorado around Ouray, Telluride, Silverton and Lake City. The hikes range from 6 to 12.5 miles per day. The guide describes the base camps, identifying local service, nearby attractions and non-hiking day activities. Trails include detailed descriptions, ratings, elevation profiles, maps and photos.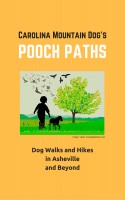 Pooch Paths: Dog Walks and Hikes in Asheville and Beyond
by

Barry Silverstein
Looking for dog walks and hikes in and around Asheville, NC? Then "Pooch Paths" is for you! This handy eBook offers descriptions, links, directions, and even insider tips for more than thirty dog walks and hikes. You'll find useful information about Asheville greenways, Bent Creek Forest trails, Blue Ridge Parkway trails, DuPont State Forest, Pisgah National Forest, and much more.
Related Categories