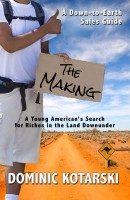 The Making
by

Dominic Kotarski
If you've ever had a dream to leave your hometown or even your country in search of success this book is a must read. Join Dominic as he leaves his home in Tennessee and travels to Australia on a "Success Adventure". His story can easily be your story when you apply his framework and embrace your possibilities.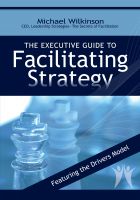 The Executive Guide to Facilitating Strategy
by

Michael Wilkinson
The Executive Guide to Facilitating Strategy provides executives and facilitators with a step-by-step resource for guiding their team through all phases of the strategic planning process – from gaining the team's buy-in to plan all the way through organization alignment, implementation, and monitoring. The Executive Guide provides tools and strategies that deliver results!
Related Categories