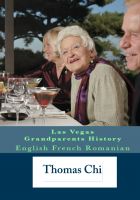 Las Vegas Grandparents History
by

Thomas Chi
The New York City rescuers that went through the ruble at the World Trade Center retire all over the nations, but large groups of the men retire in Las Vegas to take advantage of the tax incentives. Las Vegas has no person income tax. Saving money on those taxes count. My mother sold a small house in California, only to buy a large house in Las Vegas near the hospitals and retirement homes.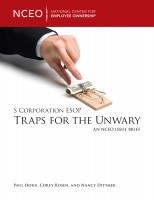 S Corporation ESOP Traps for the Unwary
by

The National Center for Employee Ownership (NCEO)
An employee stock ownership plan (ESOP) is a powerful tool that can greatly benefit both employees and their employer. When an ESOP owns an S corporation, there many benefits, financial and otherwise. However, there are also various traps for the unwary. This publication describes some of these potential minefields and provides solutions to keep your ESOP and your company out of harm's way.