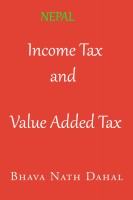 Income Tax and Value Added Tax Law in Nepal
by

Bhava Nath Dahal
This book contains the act and regulation with some explanation on Income Tax Act, 2058 (2002), Income Tax Regulation, 2059, Value Added Tax Act, 2052 (1993) and Value Added Regulation, 2054 (1997) with amendments till 2014. Annually, these laws amended.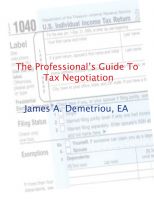 The Professional's Guide to Tax Negotiation
by

Jim Demetriou
TAX PROFESSIONALS ONLY: Many grasp the basics of IRS tax debt resolution. Today, the basics aren't enough. Now learn what 40 years of tax negotiation experience have taught the author. Discover what the IRS knows and what they do NOT want you to know. Know what to say to the tax collector, and more importantly, what NOT to say.