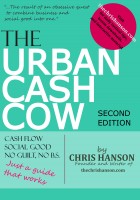 The Urban Cash Cow
by

Chris Hanson
Cash Flow, Social Good, No B.S. Just a guide that works! Is it possible to: •Make $100,000 per month on a $30,000 investment? •Build business and community at the same time? •Legally get into the sweepstakes cafe industry? Of course. Not just another business book, The Urban Cash Cow is the result of an obsessive quest to combine business and social good into one.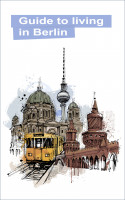 Guide to Living in Berlin
by

Steffen Blaese
Berlin is the city where the world goes to party, but also to live and to experiment with new ideas: social movements, technologies, fashion, art, music, sexuality and multiculturalism. This guide is a road map for expats and long-term visitors on how to settle in Berlin with the greatest of ease.