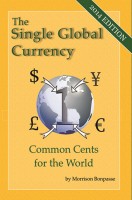 The Single Global Currency - Common Cents for the World (2014 Edition)
by

Morrison Bonpasse
This 2014 Edition of THE SINGLE GLOBAL CURRENCY - COMMON CENTS FOR THE WORLD is the 5th book of this name, and it updates the original 2006 edition and subsequent editions. Future editions are planned for 2019 and 2024, the 80th anniversary of the 1944 Bretton Woods Conference. The book is for readers around the world, as every human being has an interest in achieving a Single Global Currency.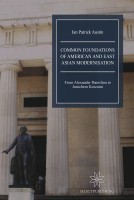 Common Foundations of American and East Asian Modernisation
by

Ian Patrick Austin
Alexander Hamilton's profound influence on American life is well- documented. Less well-appreciated is the story of how Hamilton's works travelled abroad; leaders in Germany, Japan, Taiwan and South Korea came to keenly appreciate the relevance of Hamilton's works to the modernisation challenges facing their own nations.