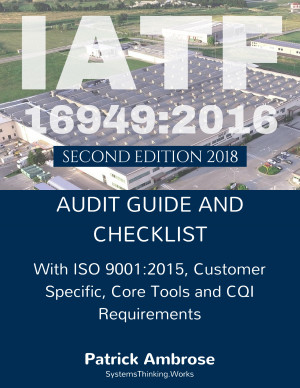 IATF 16949:2016 Audit Guide and Checklist 2nd Edition
by

Patrick Ambrose
Pat Ambrose's IATF 16949:2016 Audit Guide and Checklist Second Edition has over 350 pages of insightful and practical advice for planning, deploying and improving a Quality Management System (QMS) in the automotive sector. It covers every requirement in both ISO 9001 and IATF 16949 plus Customer Specific Requirements (GM, FORD, FCA, VW, PSA), all current Core Tools, and CQI requirements.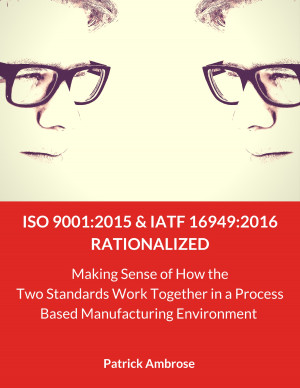 ISO 9001:2015 and IATF 16949 Rationalized
by

Patrick Ambrose
This book is about making sense of how the 9001 and IATF Standards work together in a process based manufacturing environment. It's a practical, easy to use comparison of the ISO 9001:2015 and the new IATF 16949:2016 standards. It effectively takes the two standards adopted by the certifying bodies and reorganizes the requirements back into one single manufacturing process based structure.