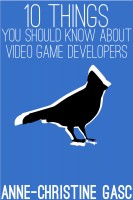 Ten Things You Should Know About ... Video Game Developers
by

Anne-Christine Gasc
The stories we live over the course of our careers shape the way we see each other and affect our work together. 'Ten Things You Should Know About ...' reveals what we feel and hide from each other as we collaborate on the development of a game. This book exposes what artists, audio designers, game designers, leads, producers, programmers, and QA wish you would know about their job.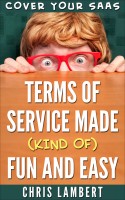 Cover Your SaaS: Terms of Service Made (Kind of) Fun and Easy
by

Chris Lambert
This short ebook is for bootstrapping software as a service (SaaS) entrepreneurs who would otherwise run, screaming in terror, at the thought of having to develop terms of service. It presents a relatively painless way to prepare for the inevitable and, as an added bonus, helps to avoid some of the nasty surprises that take all the fun out of conquering the world with their SaaS.