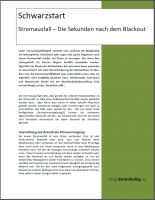 Scharzstart - Stromausfall – Die Sekunden nach dem Blackout
Unter Schwarzstartfähigkeit versteht man zunächst die Möglichkeit ein Netzsegment, Verteilnetz oder sogar eine ganze Regelzone nach einem Stromausfall wieder mit Strom zu versorgen. Nur wenn dies sichergestellt ist, können längere Ausfälle vermieden werden. Eigentlich ein Thema des Netzbetriebs, das ansonsten kaum jemanden zu interessieren hat.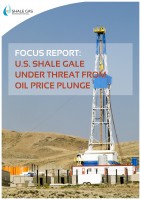 FOCUS REPORT: U.S. Shale Gale under Threat from Oil Price Plunge
An in-depth analysis of the available data on profitability of North American shale plays in the difficult climate created by the sharp decrease in oil prices in the last six months. Includes a look at the planned LNG exports and its impact on the gas and oil prices.